OVERVIEW:
This content section has magazine titles for broad-based, general automotive topics and coverage. These mostly covered U.S. domestic and foreign factory vehicles for the general consumer.
The publishing industry is very competitive, and in the early days the mad scramble for readers and market share was strong. Please read Motor Life to understand the rapid changes and competitive dynamic in these early days.
TITLE RANKING BASED ON REPORTED PRINT VOLUME:
These general automotive titles, rank ordered by reported print volume, can be found HERE.
TIMELINE:
The image below shows the lineage and life span of each title covered.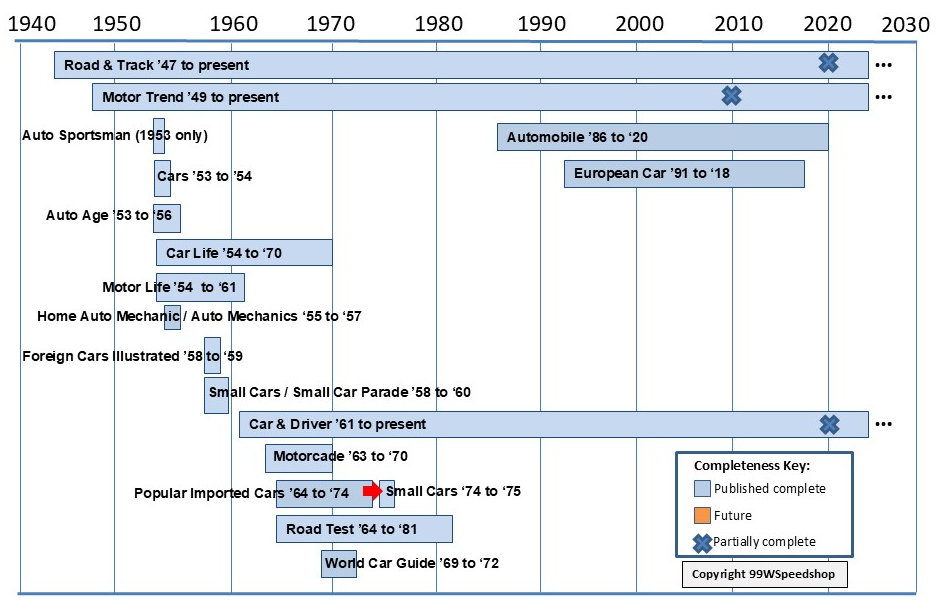 CONTACT US:
Email: info_99wspeedshop@yahoo.com