This content section has magazine titles for broad-based, general automotive topics and coverage. The image below shows the lineage and life span of each title covered. A few such as Road and Track and Car & Driver started early and have survived in the competitive and dynamic world of publishing. But as you can see from the image below, many titles only lasted a few years.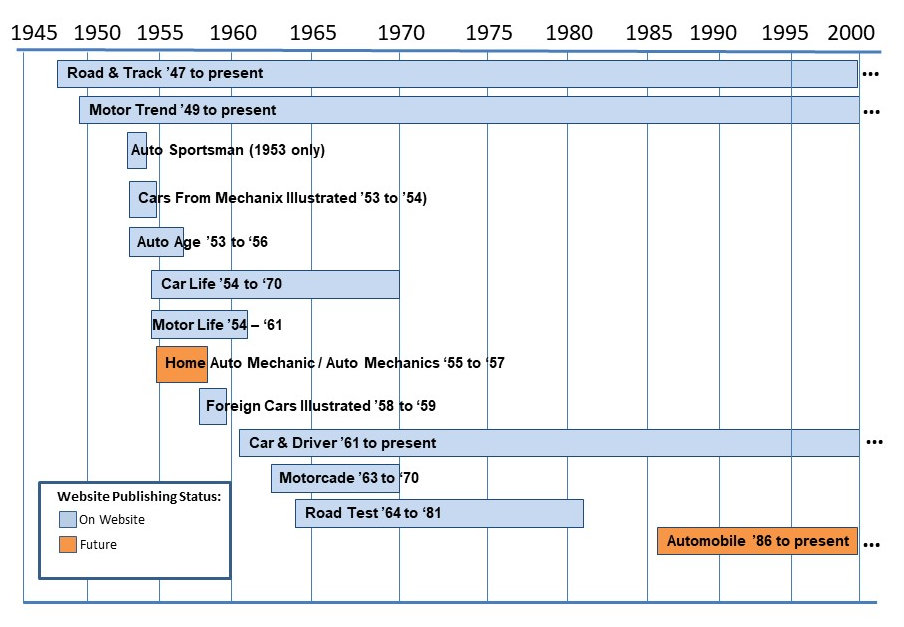 WHAT'S NEW IN THIS SECTION

This section is largely complete. However, additional images up to 2000 will be added for Car and Driver, Road & Track and Motor Trend.
CONTACT US
Email: info_99wspeedshop@yahoo.com