OVERVIEW:
This content section contains dedicated Ford Mustang magazines. All were published by commercial publishers except Mustang Times.
TITLE RANKING BASED ON REPORTED PRINT VOLUME:
Mustang car titles, rank ordered by reported print volume, can be found HERE.
TIMELINE:
The image below shows the lineage and life span of each title.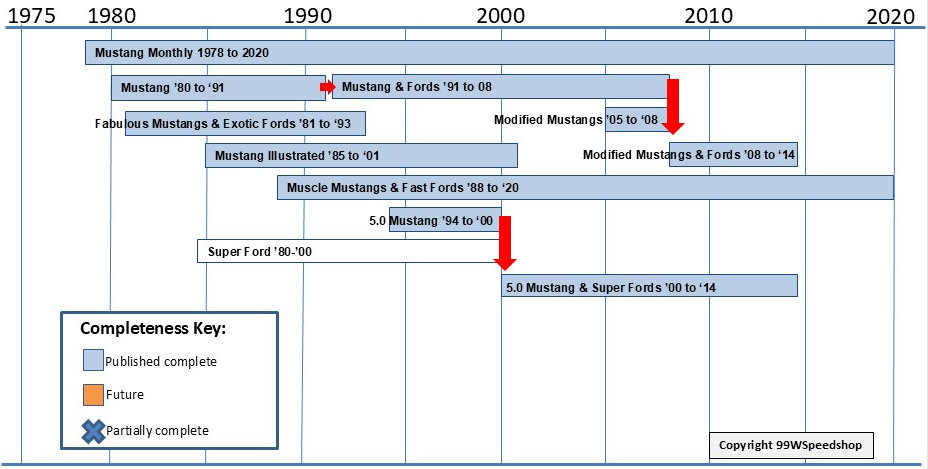 CONTACT US:
Email: info_99wspeedshop@yahoo.com