OVERVIEW:
This content section has magazine titles that focus on restoration, preservation and appreciation of antique, vintage and collector cars. As a reminder, we do not typically include titles that are primarily focused on buy-sell, trading and classified ads.
TITLE RANKING BASED ON REPORTED PRINT VOLUME:
Collector car titles, rank ordered by reported print volume, can be found HERE.
TIMELINE:
The image below shows the lineage and life span of each title on the website.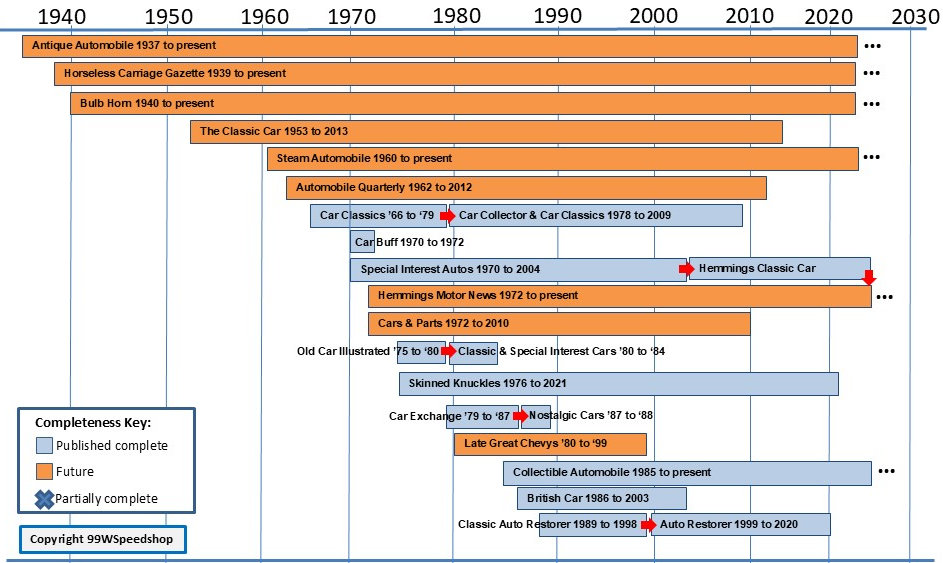 CONTACT US
Email: info_99wspeedshop@yahoo.com