OVERVIEW
This content subsection highlights dedicated van magazines from the 1970s and 1980s. Rolling living rooms probably existed with the first panel trucks. But the trend absolutely exploded in the 1973 to 1975 time frame.
The craze was started first with more buyer options for factory vehicles such as VW buses and Dodge A- and B-series vans. This provided a foundation from which hot rodders and adventurers could create custom travel and living spaces. Add the first National Truck-In in 1973 at Tiger Run, Colorado, and, magically, you have the start of an intense but short-lived fad.
The fad brought a slew of van focused titles in the 1973 to 1976 time frame. All but one title survived beyond 1979.
Dedicated van magazines titles are shown on the menu to the left.
The graphic below is a timeline of van magazine titles plus others featuring pickups, trucks and off-road vehicles.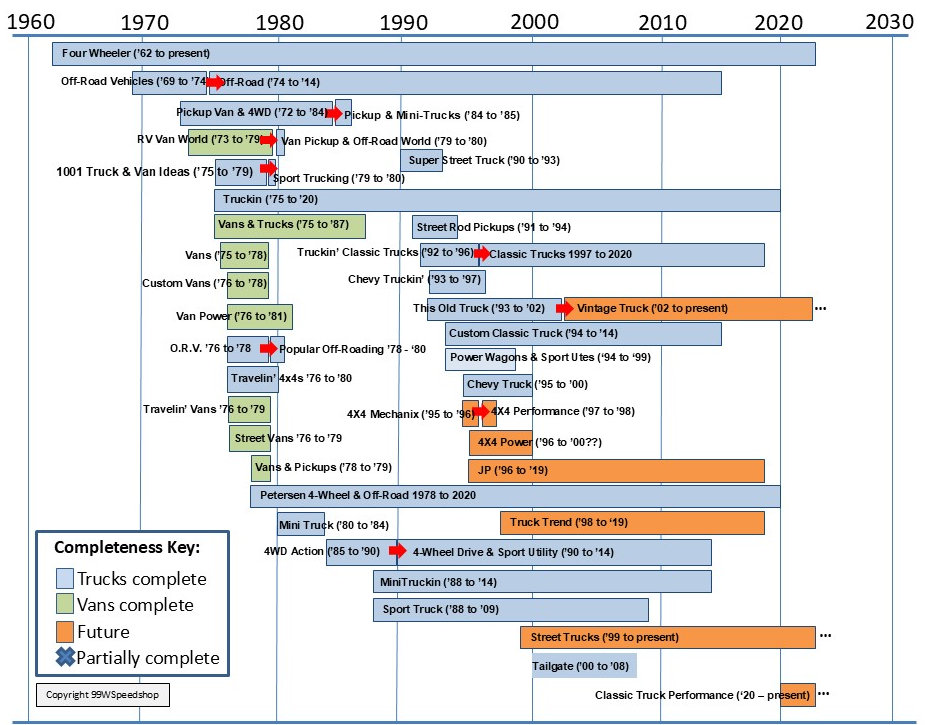 CONTACT US
Email: info_99wspeedshop@yahoo.com